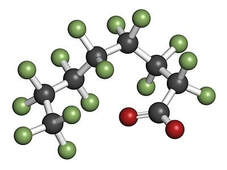 PFAS Project Portfolio
EDN
performed
borehole geophysical logging
and
discrete interval aquifer testing
as part of the Pennsylvania Department of Environmental Protection's site characterization activities at the Ridge Run PFAS HSCA Site. See link to the
PADEP's news release
for more information about the Department's investigation.
Additional EDN PFAS Projects Include:
​
Berkeley County, WV: Geophysical logging for groundwater study.
Bucks County, PA: Geophysical logging and packer testing in municipal well.
Montgomery County, PA: Geophysical logging and packer testing at federal facility.
Jefferson County, NY: Geophysical logging at federal facility.
---
---
Solutions for Groundwater

EDN is a leading provider of hydrogeological instrumentation and services for High-Resolution Site Characterization and Long-Term Monitoring Optimization. We combine proven technology with hands-on experience to enhance the understanding of subsurface environments, with an unsurpassed level of precision and accuracy.

---

High-Resolution Site Characterization ("HRSC")

EDN has more than three decades of experience performing the following high-resolution site characterization services:

Borehole Geophysical Logging
Packer Testing (data-logged)
Aquifer Testing

​EDN can assist in all phases of your subsurface investigation, from initial planning through data analysis and interpretation by geoscientists.

Long-term Monitoring Optimization ("LTMO")

Long-term monitoring is a common element of most, if not all, groundwater remediation projects. The duration and cost of long-term monitoring is a significant consideration for all stakeholders. EDN utilizes field-proven instrumentation and services to optimize long-term monitoring programs at groundwater remediation sites, with an emphasis on fractured bedrock.

Emerging Contaminants

EDN's HRSC services are used to evaluate the vertical extent of groundwater impacts from emerging contaminants including PFAS and 1,4-dioxane.

Westbay Multi-Level System

EDN is a distributor and service provider for Westbay Instruments, the industry standard for no-purge, multi-level groundwater sampling and monitoring systems.

VanEssen Instruments

EDN is a distributor and service provider for VanEssen Instruments, offering an extensive portfolio of reliable and accurate sensors for groundwater monitoring, wireless communication and data visualization technologies.
---
EDN utilizes PFAS-free downhole instrumentation